The significant contribution of electric bicycles to energy saving and emission reduction
If one mode of transportation consumes less fossil energy than another, emits less consumption of CO2 consumption, and bears less of the cost of traffic safety fatalities, then the contribution of this mode of transportation to society can be presented as a great social benefit through her widespread use.
For example, the simplest calculation can be made as follows.
In 2009, there were 120 million e-bikes being used in the territory, based on an average daily travel distance of 25 km and a loading factor of 1.2 (20% of e-bikes with people). Then the total mileage traveled by this mode of transport amounts to 1.314 trillion person-kilometers; if this huge amount of total mileage is achieved by another mode of transport (e.g. motorcycles), due to the motorcycles' person? km energy consumption increases by 147.4 kcal compared to e-bikes, amplifying to 1.314 trillion person-km, the total energy saving of e-bikes instead of motorcycles reaches 193.2 trillion kcal, each billion kcal is equivalent to 14.28 tons of standard coal, so the total energy saving reaches 27.583 million tons of standard coal, or 17 million tons of gasoline equivalent saved; similarly, the person? km CO2 emissions increase by 40 grams compared to electric bikes, amplifying to 1.314 trillion people? kilometers, the CO2 emissions reduced by the
electric bicycle
instead of motorcycle in a year reaches 52.56 million tons.
What is the concept of reducing fossil energy consumption by 27.583 million tons of standard coal and CO2 emissions by 52.56 million tons a year? Is it more or less? What position should it have in the national practice of scientific development concept? Many people are unsure. Analogous examples can help us understand this issue.
For example, the state has been vigorously promoting 11 categories of key product technology alternative energy efficiency programs since 1999, and has developed 23 energy efficiency standards for mandatory implementation, which are estimated to have a total energy saving potential. For indoor air conditioners, the total energy saving potential in 2010 comparable to 2005 is 4.154 million tons of standard coal, for household refrigerators the total potential is 3.378 million tons of standard coal, for small and medium-sized three-phase asynchronous motors 5.328 million tons of standard coal, for tubular fluorescent ballasts (energy-saving lamps) 5.948 million tons of standard coal, etc. The total energy-saving potential of all 11 key energy-saving projects is 29.526 million tons of standard coal. The growth of electric bikes instead of motorcycles alone amounts to 93.42% of their total energy saving potential! This is 5.5 times more effective than the air conditioning energy efficiency project and 6.77 times more effective than the refrigerator project.
Another example is the reduction of emissions of 53.56 million tons of CO2, the effect is also amazing, in 2006, there are about 20 million economical family cars in China, calculated with 15 liters of fuel per week, the total annual fuel consumption is 23.4 billion liters, the CO2 emissions per liter of fuel is 2.3 kg, the total emissions of 35.88 million tons, the total emission reduction of electric bikes instead of motorcycles in one year is equivalent to the 2006 national 1.5 times the total emissions of economical family cars in 2006.
It is true that after the SARS experience in 2003, there was a blowout rise in e-bikes, with an increase of over 10 million units in 2004, followed by an annual increase of over 20 million units in the next five years 2005, 2006, 2007, 208 and 2009, with the total national ownership expected to exceed 120 million units by the end of 2009, with each county level in major regions of the country Every county-level administrative unit in major regions of the country has a dozen or more "specialty stores", from retail to service, total vehicle manufacturing to parts production forming another employment group of nearly one million people, and in the past five years, and just over 1,800 days, starting from the densely populated eastern region, an average of over 50,000 people a day have turned to buying and using This constitutes a huge shift in mobility that has benefited nearly 100 million households. This shift has not stopped its pace even now, and the electrification of personal transportation will continue to undergo profound changes on a considerable scale over the next decade and for a considerable period of history to come. As the world's largest developer, the electrification and facilitation of residential travel with the lowest energy consumption, lowest CO2 emissions, and lowest traffic safety costs has set an example for other developers and is worthy of emulation by developed countries.
The huge social benefits of replacing motorcycles with e-bikes
Relying on the huge group of bicycle transportation habits, the e-bike competes fiercely with fuel motorcycles in the context of increased economic vitality, accelerated urbanization and manufacturing industries absorbing a large number of migrant workers for employment, absorbing a larger group of people choosing e-bikes between fuel motorcycles and e-bikes. From this point of view, she is a "competitive product" for motorcycles, and has achieved a clear competitive victory. After 2005, the growth of motorcycles slowed significantly, and in some areas where e-bikes are hot, official statistics show a negative growth in motorcycle ownership per 100 households. Does this situation increase social welfare or the opposite? This question can be clearly answered by an analysis of social costs.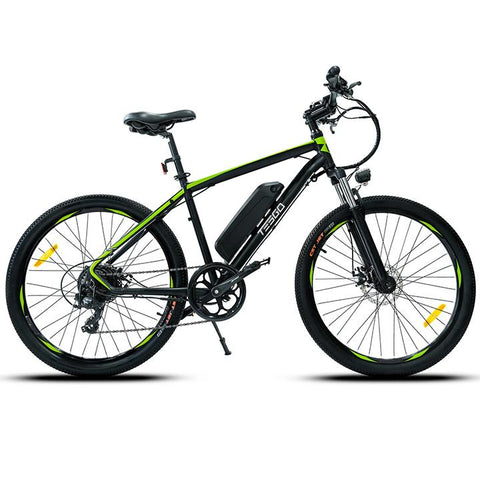 Compared with motorcycles, e-bikes reduce energy consumption by 14.74 billion kcal per billion person-km, CO2 emissions by 0.4 million tons, and the number of deaths involved in billion person-km is 2.21 for the 5-year average for motorcycles and only 0.3 for e-bikes, with a difference of 1.91. Table 2-5 shows the reverse social cost of e-bikes from 2004 to 2009 in terms of total mileage achieved by motorcycles :
Obviously, each of these is a huge amount, and the social cost of motorcycles bearing the motorized mileage of e-bikes is extremely large, which also confirms from the reverse side that the contribution of e-bikes is very large, both in terms of energy saving and reducing the probability of traffic fatalities, showing a huge amount of effect. In particular, the 6-year reduction in the probability of death of 84,428 people fully reflects the social responsibility of e-bikes.