2021 e-bike fashion trend report
Relevant data show that by the end of 2019, China's annual bicycle production of more than 80 million units;
electric bicycle
annual production of more than 30 million units, the annual output value of more than 100 billion yuan, China's bicycle social ownership has nearly 400 million units,
electric bicycle
nearly 300 million units, bicycle production ranks first in the world.
During the epidemic prevention and control period, under the multiple attacks of upstream supply cut-off, downstream production stoppage and weak demand, China's bicycle enterprises produced more than 23 million units, up nearly 10% year-on-year; e-bike enterprises produced nearly 16 million units, up nearly 19% year-on-year, achieving a negative to positive trend and industry counter-trend growth. China's bicycle industry production continued to improve, with a steady expansion of growth. The industry's cumulative revenue reached 75 billion yuan, an increase of 11% year-on-year; profits were over 3 billion yuan, an increase of 30% year-on-year.

The global epidemic has brought changes to the bicycle industry. Nowadays, the public consumption concept is upgrading towards green and healthy direction, and the market of Chinese bicycles is expanding worldwide. As of July this year, bicycle exports have reached nearly 30 million units; exports amounted to nearly 1.7 billion RMB. Although the complicated international situation has brought multiple pressures to the export trade, the bicycle industry's exports have stabilized and are expected to rebound, showing an overall trend of stable production and sustained improvement in benefits.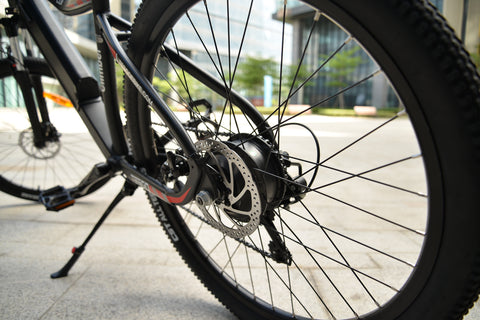 At the release site, Guo Wenyu, vice president and secretary-general of the China Bicycle Association, said that China's bicycle production and sales are steadily increasing, and China is moving from a large bicycle production country to a strong bicycle country, with a broad space for development. Chinese bicycle enterprises urgently need to accelerate the transformation and upgrading, enhance the ability of independent innovation, to high-tech transformation and accelerate the implementation of brand strategy.