Chinese electric bicycles are crazy in Europe and the United States, Spain sales rose 22 times
Many people mention "Made in China", the first words that come to mind are: cheap, low-end, poor quality and other more negative impressions. Indeed, 800 million shirts in exchange for a Boeing aircraft was "made in China" embarrassment, it is inevitable that some people will lose confidence in Chinese products, lack of awareness. To break everyone's inherent perceptions, "Made in China" still need to keep working!
I do not know, the times are developing, China is also progressing, now "made in China" is different from the past. With more frequent exchanges between Chinese enterprises and the outside world, many foreigners reacquaint themselves with the charm of the word "Made in China". Do not look at many foreign brands in the eyes of the country is the trend, is fashion, in fact, in the eyes of many foreigners, "Made in China" is the real favorite, recognized and sought after by many people.
It is no exaggeration to say that "Made in China" has become ubiquitous and an integral part of people's lives in many countries.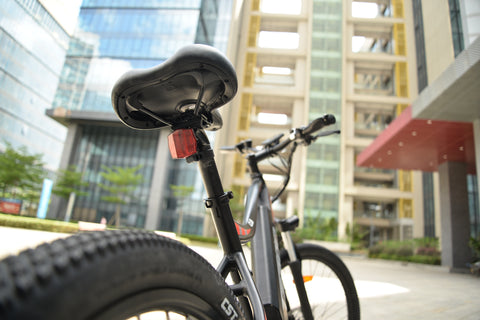 This is really not our blind confidence, a survey shows that Chinese products are mad in Europe and the United States, the sales in Spain is crazy 22 times, made in China is too good! It is understood that although the epidemic in many European countries is under control, there are still many Europeans in a state of panic, in order to avoid contact and maintain a safe distance, so the purchase of electric e-bikes as a means of transportation. According to a cross-border e-commerce platform data show that only in May the Spanish market electric e-bike sales volume rose more than 22 times year-on-year, Italy, the United Kingdom are also up about 4 times.
Up to now, orders from domestic
electric bicycle
manufacturers have been lined up until after the year, and many factories are open all night, even 24-hour production, and many manufacturers have started to expand their plants and recruit workers. However, demand still exceeds supply, and even the "rustic" electric bikes that cost tens of thousands of yuan are being snapped up. In addition to electric electric bicycles, selling explosive and electric scooters, electric electric bicycles and other vehicles about personal travel. For this matter, many people say they can't understand, after all, electric bikes are very common in China, and then again, not many people in the country are willing to ride electric bikes.

As we all know, with the emergence of shared bicycles in China, the domestic sales of electric e-bikes stopped, but I did not expect that the sales in foreign countries are very good. In order to encourage people to travel by bike, Italy decided to provide consumers who buy electric e-bikes with subsidies of up to 60% of the selling price of electric e-bikes, with a maximum subsidy limit of 500 euros; individual companies in France, provide 400 euros of transportation subsidies per person for employees who travel by bike; the UK announced a ?2 billion increase in electric e-bikes and walking space to relieve congested public transport in large cities System ......

All in all in, since China's economic recovery, it has been considered and favored by many countries, they have pinned their hopes on the Chinese market, on the one hand, to buy Chinese products, on the other hand, look forward to expanding exports to China, as a Chinese pride is getting stronger and stronger! In addition, as the global
electric bicycle
parts production and assembly of the main position in Asia, China has attracted the attention of the world, and "Made in China" has also become the focus of the world's attention.