Electric bike options - which is best for you?
There are so many different models in the
electric bicycle
market that you may feel confused. Many technical details are important, such as the location of the motor or battery level. Which
electric bicycle
is suitable? Find the bike that suits you best here.
Type 1: Use Pedelec in daily life
If you belong to this type, you want to ride a bicycle to shop or go to work every day to protect the environment. If you don't want to take a long walk in the bustling shopping or don't want to reach the office with sweat, and then return to the car with guilt, then please choose an alternative: city electric bicycles.
Electric bicycles are the right choice for cities. A bicycle's engine has an output power of 350 watt-hours (Wh) and can support your pedaling at a maximum speed of 25km/h. It is legally considered a bicycle. Therefore, you can use the bike lane without a permit. This is the most important difference from all other electric bicycles in Germany. Because in Germany, electric bicycles driven by themselves with an engine power of 6km/h or higher are regarded as light motorcycles. An AM level or higher driver's license, liability insurance, license plate and helmet are essential-bicycle lanes are taboo.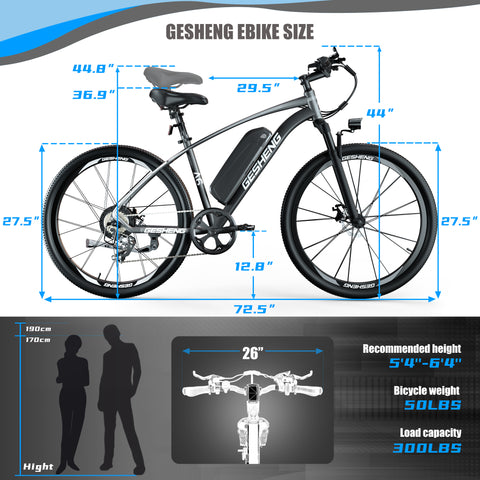 The trend of family outings and a lot of shopping: cargo electric bikes, also known as cargo bikes. With Tesgoebike, you can easily carry objects, children or dogs, thanks to the electric motor. For cities, please select an engine located in the center of the frame (center engine). Reason: It is directly connected to the top of the bottom bracket, which can ensure a natural driving experience.
Most
electric bicycles
are charged in ordinary sockets. How far can it be reached on a single charge? It may be between 30 and 50 kilometers. Speed, driver weight and external temperature are ultimately determined by this. Since the manufacturer cannot predict these factors, the specified range is always the maximum value. He tells you how far you can travel under optimal conditions. Halve this mileage to estimate how far you can travel on average on a single charge.
Another tip for city types: If you choose a city electric bike, it is worth considering automatic gear shifting. It automatically selects the appropriate gear without interrupting the pedal movement, which is a real relief during continuous starting and braking.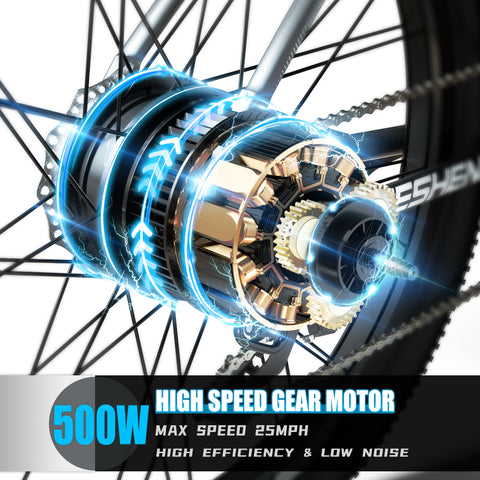 Type 2: Higher, faster, farther-thanks to the electric bike
Do you like cycling on trails or sports? An electric mountain bike is perfect for you, it supports you to ride on longer routes or steep slopes.
In order to double the fun of off-roading, you should carefully observe when buying, and if in doubt, invest more. You can learn about a high-quality electric bicycle suitable for off-road use through the fact that the motors and electronic equipment are sturdy and well-protected. This is especially important when driving on hills and valleys so that you and your bike can reach it safely.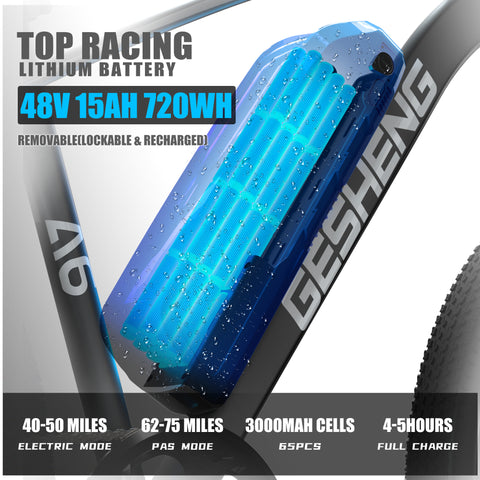 The rear-wheel engine is sufficient for moderately demanding travel. If you also want to explore winding routes or steep passages, the mid-mounted engine can provide greater safety. The pedal behavior is more natural, and you don't have to balance the extra weight of the battery. This means that no terrain can get you out so quickly. Another advantage of the mid-engine: usually integrated in the frame. This will protect him from harm.
Always remember: even off-road, the electric bike version is only allowed to use this type of electric mountain bike version-that is, the pedal speed is 25km/h.
Type 3: Start to use dual lithium-ion battery electric bicycles
This guy likes sports. This means that a holiday without an extended bicycle tour is not a holiday for you. You can regularly use weekend bikes to explore the surrounding area. The further the goal, the more interesting it will be for you. Electric bicycles with dual lithium-ion batteries may be more suitable for you.
When buying, you should pay special attention to the flexibility of the bicycle. This is especially important for long-distance travel, so you don't get into trouble. Therefore, the best dual battery electric bicycles have a particularly stable frame, strong wheels and rims. Even the battery should not be used up during a long trip. Bicycles with dual lithium-ion batteries can reach 1000Wh. You can enjoy the driving pleasure of 180 kilometers at one time. The mid-mounted engine is particularly suitable as an engine because the rear engine prevents the transportation of luggage.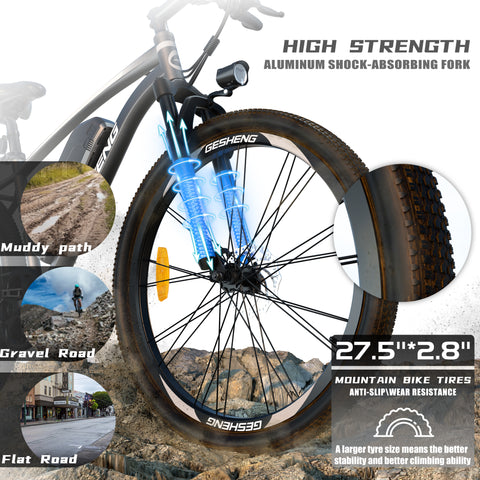 Do you really want to accelerate on the open road? Many electric bicycles can also be used as speed pedals (S-pedelecs), and the maximum motor support can reach 45km/h. Not very useful in cities or mountains, it is really fun to ride a bike quickly in a suitable electric bike tour. If you choose the fast version, it makes sense to equip it with hydraulic brakes because it can easily bear heavier weight and faster speeds.
The following applies to all models: thanks to a test drive to the destination
Have you found your bicycle type? On the road to achieve the ideal electric bicycle, there is only one thing to do: carry out a test ride. This makes you feel that it not only looks good, but also suits you well. If the electric motor still has the manufacturer's safety certificate, then you can rest assured to ride a new electric bicycle and enjoy the ride.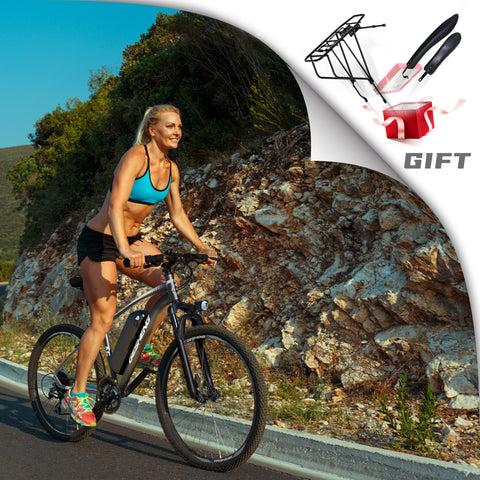 The last and most important tip
No matter which type of
electric bicycle
is finally selected, the key components determine the high quality of the electric bicycle: the electric motor, the motor controller (also known as the ESC) and the battery. If possible, please choose a customized ESC or battery pack for your bicycle. This is the real key to choosing Mr.ebike.