The mini inflatable pump in the palm of your hand that won the 2021 Best Gold Dot Design Award
There are always times in life when you need an inflatable pump, such as to the wheel, ball, swimming ring, inflatable tent, inflatable mattress and other items inflatable, although the frequency of use is not high, but it is really not convenient to do without. Traditional
inflatable pump
is huge and bulky, not easy to carry, and the need for external power supply, the use of very troublesome! Today to recommend a small and portable inflatable device.
TESGO launched a mini palm inflatable pump, with a small appearance, compact design, powerful and other advantages, won the best gold point design award.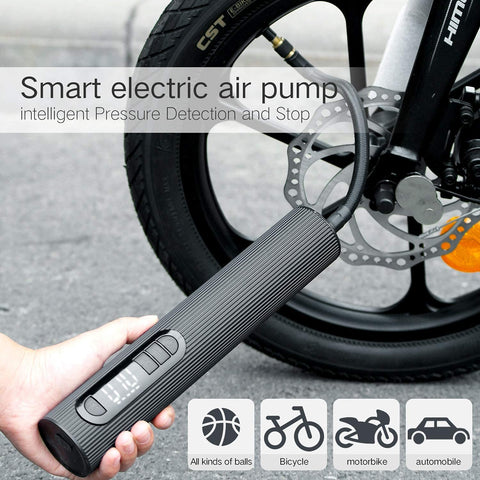 Compared with traditional
inflatable pumps
, the TESGO Pocket Inflator is negligible in size, 295mm long, 122mm wide and 56mm thick. It can easily fit in the car armrest, backpack pocket, and even clothes pocket.
The accessories are very complete and can match cars, off-road vehicles, business cars, bicycles, motorcycles, various balls, swimming rings, kayaks, tents, inflatable mats, etc. ......
And compact design, accessories are integrated in the body, both easy to carry and ready to access, but also to reduce the possibility of accessories lost.
Built-in 2500mAh lithium battery, so there is no need for external power supply when using. Full charge can be filled with 1.5 195/65 R15 tires, or 8 700×23c bicycle tires, or 54 5# soccer balls. All copper winding permanent magnet motor, full metal pressurized cylinder, strong power, 20 seconds fast charging!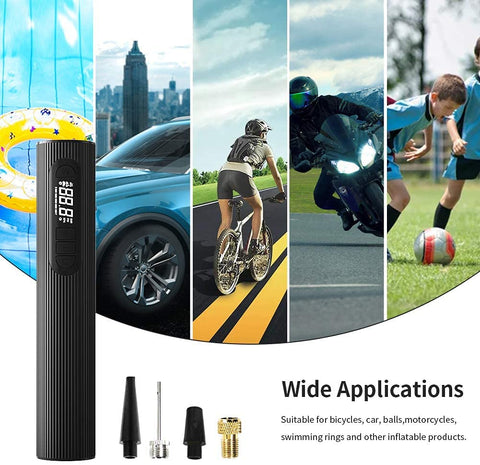 Power so strong will not be overcharged? Of course not! No need to manually adjust the number of tire pressure before inflating the vehicle, connect the nozzle to automatically detect the model and match the appropriate tire pressure value, and automatically stop inflating when it reaches the right pressure, but not too much, and not too little, completely foolproof. At the same time, you can also manually increase or decrease the pressure as needed.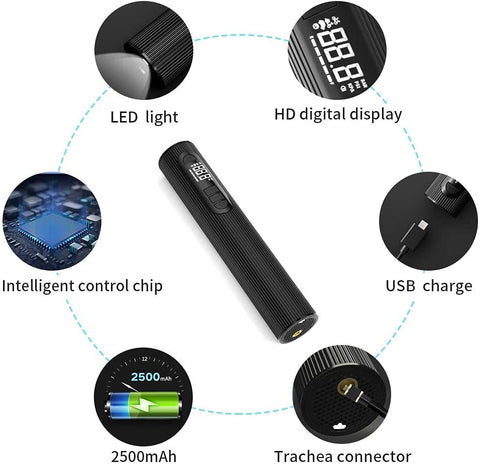 In addition to items outside the car, please check its required inflation pressure before inflation to avoid accidents caused by overfilling. With its own lighting, you can also use at night without worry. Packaging and accessories are as follows. This product is shipped directly from TESGO official, providing a year of after-sales service. The current price of this product is 49.99 U.S. dollars, such a compact size, high function, cost-effective or can be.