Weekly recommendation NO.1, super cost-effective electric bicycle
Based on the pain points of consumers for the purchase of electric bikes, I purposely launched a series of boutique column "Weekly Recommendation", which focuses on the new explosive electric bikes that are currently on the market, analyzing the performance of the whole vehicle, characteristic highlights, extreme range, cost performance, face value and other aspects, so as to provide consumers with a guide to purchase.
TESGO CLIMBER electric bicycle, price: $999
Why is this $999 TESGO CLIMBER electric bike so cost-effective? Today we will analyze it properly for you.Reason 1: Intelligence
From the intelligent unlocking method, to the intelligent light-sensitive headlights, to the custom key one-touch setting, it has all the intelligent functions you can't imagine, and it makes us have a new understanding of intelligent electric bikes.
The original electric car can also be unlocked without the key; the original electric car lights can be made like a car; the original electric car can also be operated intelligently like this.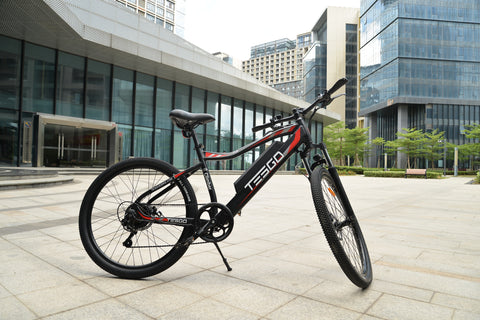 Reason 2: Range
TESGO CLIMBER
electric bicycle weighs less than 55kg, and the battery is only 6kg, but the small size has big energy.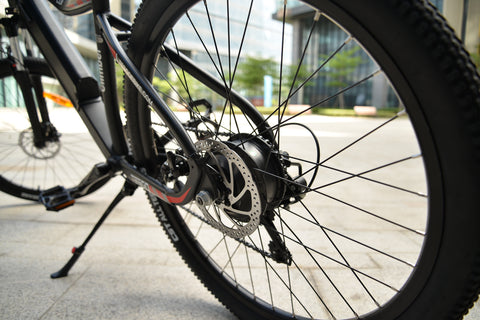 Reason 3: Safety
TESGO CLIMBER electric bicycle has a built-in sensor, when we put away the side support, the car P-gear will be lifted; when we ride on the car, the car can travel only when it is charged.
In addition to the safety protection in travel,
TESGO CLIMBER
electric bicycle also has a complete anti-theft function, and the AHRS posture sensing system can sensitively notify the owner when the vehicle is moving or tipping.
In addition, the battery of the electric series supports 3 years warranty, 3 years warranty for ECU, 6 years warranty for motor, and lifetime warranty for frame, which effectively guarantee all safety issues related to the vehicle.

Reason 4: Face value
TESGO CLIMBER
electric bicycle breaks the inherent color scheme of electric bicycle appearance in the electric bicycle industry, and the user customizes and makes the decision of his own car as the current fashion trend.
This TESGO CLIMBER electric bike also supports color customization, such as the rear decorative plate, exterior decorative plate, interior decorative plate, front decorative plate, and cushion can be customized on the official website.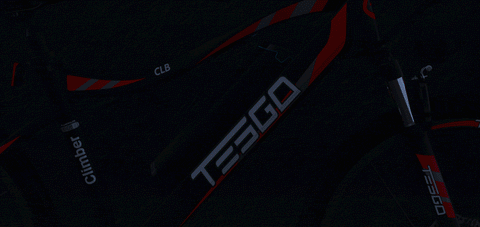 The most eye-catching part is its "intelligent halo", when the vehicle is turned on, the "halo" status light that shines all the time and the fashionable and pure digital meter, even when riding in the sunlight, you can see the vehicle information clearly, some people may want to compare it to a walking "running" bike. Can run the "running light".
To be honest, for you to live a small life, but also want to travel beautiful, such an intelligent and stylish electric car with a face and material, the price of $999 is really worth, and ride on the road can also attract attention.