This electric inflatable pump uses an excellent sense of operation, there are many technological elements
Car electric inflatable pump is good, in fact, according to their own needs to choose. Next talk about how to choose a suitable
electric inflatable pump
for yourself.
Family use is the main goal is a four-wheeled car or light ordinary truck, then take charge of the
electric inflatable pump
is completely adequate, but if it is more than 10 tons of medium-sized heavy trucks, you need to use an electric inflatable pump. Inflatable pump safety and quality is also an important consideration, generally battery-powered need with fuse to ensure that no damage to the vehicle battery, if it is wireless power supply then only suitable for temporary replenishment of gas. Both safety and convenience of the cigarette lighter power supply is the most appropriate.
Electric inflatable pumps
should be convenient and intelligent operation, preferably with tire pressure, preset over-pressure self-stop LED light source, tire pressure detection, tire pressure memory and other functions.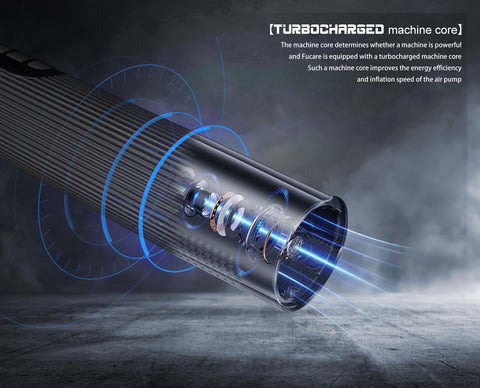 First of all, the purchase points of the inflatable pump it
1. charging current is preferably not greater than 15A, the general quality of the motor current (single cylinder) is less than 10A.
2. the simpler the structure of the inflatable pump the better, after all, the simpler the more reliable.
3. the internal cylinder capacity must be large, the motor must be good, the inflatable speed must be fast.
4. to be able to visually see the digital display tire pressure, preferably with night lighting function. 5.
5. to be with automatic filling and stopping function.
6. Since it is used in the car, the portable performance is very worth considering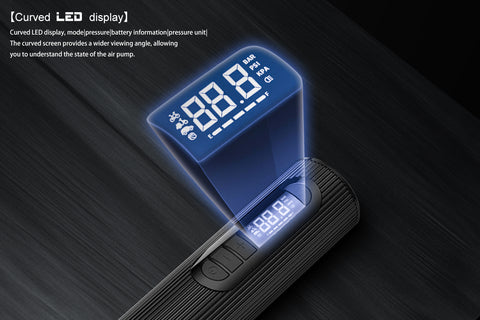 Product features.
1. Beautiful craft design, fine workmanship, safety and reliability
2. Very small, a little larger than the rechargeable battery, excellent portability
3. Wireless charging, very convenient, and charging speed is very fast
4. Automatic punching stop, night lighting, with flashing mode, travel worry-free
5. Pure copper motor, alloy pressurized cylinder, durable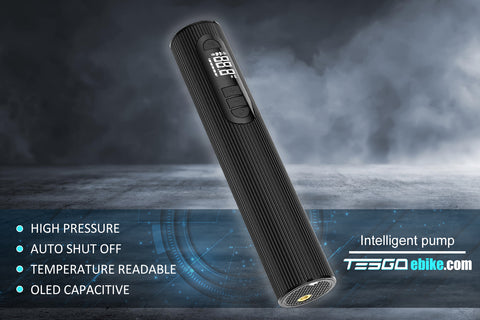 Moderate price, inflatable speed, quality, portability are very good, after all, Tesgo is an ecological chain of enterprises, but also I have been using, very recommendable