A digital LCD meter electric inflatable pump that can quickly inflate your car, bike, motorcycle and swim ring
A pleasant thing when traveling by car, daily life often occurs in the car tire pressure is not enough, this time to find a place can be inflated is not easy, so many car owners will carry a portable inflatable pump with the car. There are many car inflatable pumps on the market, with a variety of functions, how to choose the right one for your needs?

Here is a recommendation for a better electric inflatable pump, then let's talk about the advantages of the product!
【2500mAh & USB Charge】
This portable air compressor supports USB charging and can be charged on any USB device; it will be displayed on the LED screen when charging. It only takes 3 hours to fully charge. After being fully charged, it can continuously inflate 7-8 car tires.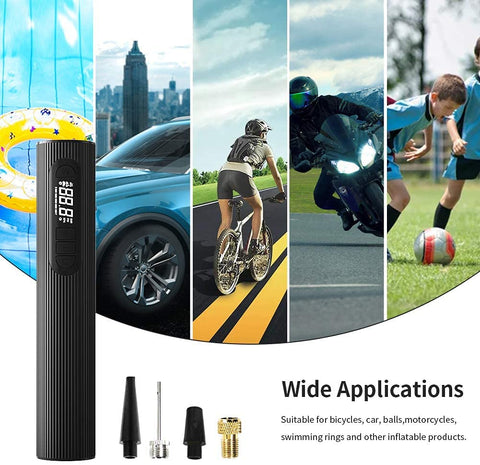 【LED Digital display & LED light】
Equipped with an LED digital display, the battery level, mode, pressure value and unit will be displayed on the screen. You can choose the mode and unit freely. Automatically equipped with LED lights, it can work even in the dark.
【Suitable for all types of tires】
Accessories include: Dunlop valve, Presta valve and Schrader valve, suitable for bicycles, motorcycles, car, balls, swimming rings and other inflatable products. There are 5 working modes, including free mode, bicycle, motorcycle, car, ball and other inflatable modes.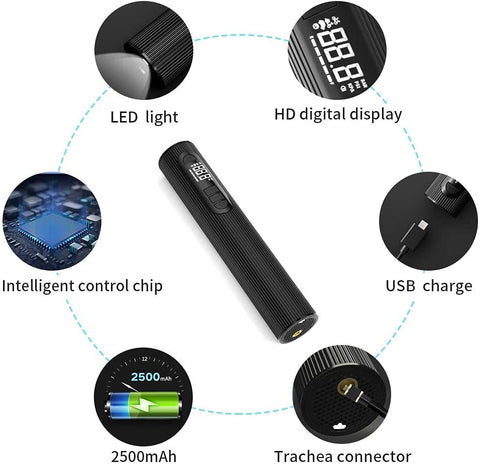 【Preset tire pressure and automatic stop】
After connecting the hose of the mini tire inflator to the tire valve, the air pump with LED digital display will display the current tire pressure, so you can monitor the tire pressure at any time. When the inflation volume reaches the preset value, the air pump will automatically stop inflation to avoid over inflation.
【150Psi maximum pressure output】
Aviation-grade aluminum alloy shell, sturdy and durable. Compared with the traditional air pump, the inflation efficiency is increased by about 2 times. Make sure you can easily inflate all cars, bicycles, motorcycle tires or other items within minutes(20L/min).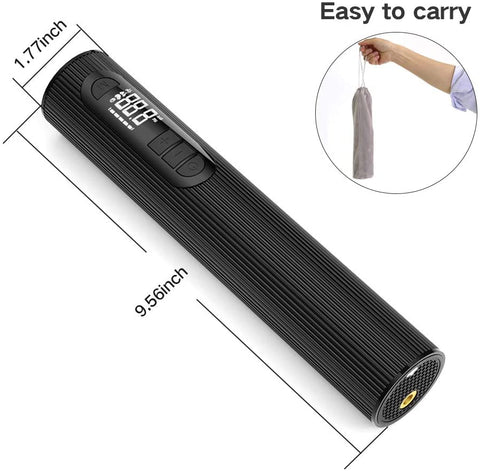 Car inflatable pump to look at the whole set of equipment, accessories are sufficient, in addition to the host, some accessories can help at the same time as the tire inflation, such as lighting systems, if the night or light is not enough to fill the place appears to be very useful, in addition to the inflatable nozzle or inflatable tube, repair tools and so on.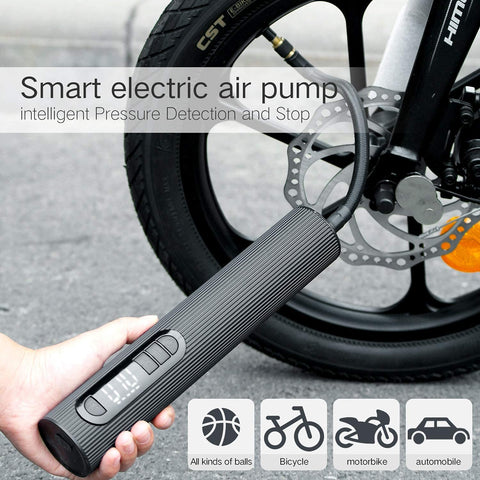 Car inflatable pump tire pressure dial accuracy should also pay attention to the accuracy of the inflatable data, accuracy is very important, large brands of tire pressure table is generally embedded in an integrated design, to avoid the impact of the tire pressure table and loose, affecting the accuracy of the measurement data.
If you want to have such an electric inflatable pump, you can also choose to buy in our store, this purchase there are activities to participate in, more benefits content and so on you to receive.